Lime+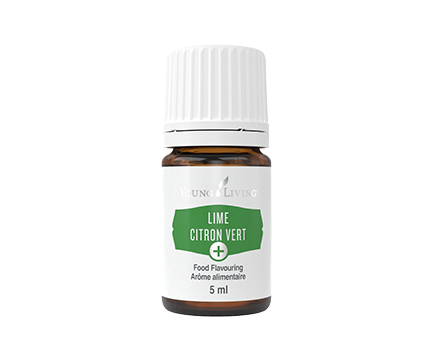 Infuse a unique burst of citrus flavour and delicious zing to any food or beverage with Lime+ essential oil. Adding just a few drops in your dishes is the perfect way to elevate your cooking or baking. Key Lime pie and guacamole never tasted so good!
Whether you're stirring it into drinks, such as a "Zyngarita", or giving your food a little extra citrus zip, Lime+ can be enjoyed in a variety of ways, year-round.
---
Product Tips:
Combine Lime+ essential oil with olive oil to use as a marinade for meat and veggies.
Add a drop to your stir fry to enhance the flavour.
Add a little Lime+ to berry dishes to complement their natural sweetness.
Stay hydrated while adding zing to your water with a drop or two of Lime+.
Bring guacamole to an exciting new level of freshness by using Lime+ essential oil in addition to real lime juice: Combine 2 mashed avocados with 1 tbsp. fresh lime juice, 1 drop Lime+, 1 clove minced garlic, 2 tbsp. chopped red onion, 1-2 Roma tomatoes (seeded and diced), 1 tbsp. cilantro, a pinch of salt and black pepper. Serve with tortilla chips.
Add a few drops of Lime+ to your favourite key lime pie or parfait recipe.
Be sure to check out our blog for more tips and recipes on cooking with essential oils.
Retail Price: $9.54
Wholesale Price: $7.25
---
---
How to Use
Add 1-2 drops to your favourite recipe or drink.
---
---
Ingredients
Lime† (Citrus aurantifolia) peel oil
†100% pure, YLTG essential oil