Gentle Baby Essential Oil – 5 ml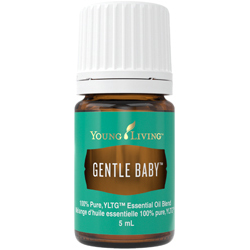 Gentle Baby is a soft, fragrant combination of essential oils designed specifically to promote calm emotions for both mothers and babies. It can also be soothing to tender skin. Many of the essential oils in this blend are used in elite cosmetics to promote a youthful appearance.
Retail Price: $36.18
Wholesale Price: $27.50
---
---
How to Use
Diffuse, inhale directly, or dilute with V-6 Vegetable Oil Complex to apply topically.
---
---
Ingredients
Geranium, Coriander, Palmarosa, Lavender, Ylang Ylang, Roman Chamomile, Lemon, Jasmine, Rose.