Citrus Fresh Essential Oil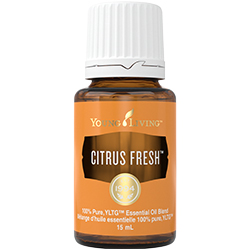 Citrus Fresh™ is a blend of energizing citrus oils that help bring about a sense of calm, creativity and feelings of joy. It also works as an air purifier.
Retail Price: $25.99
Wholesale Price: $19.75
---
---
How to Use
Diffuse, directly inhale, or dilute and apply topically.
---
---
Ingredients
Orange, grapefruit, mandarin, tangerine, lemon, spearmint