Celery Seed Essential Oil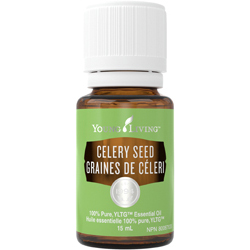 Produced from the steam distillation of dried seeds, Celery Seed was used historically for its calming, relaxing, and uplifting aroma.
In Aromatherapy can be used topically:
or inhaled can act as a nervine and calmative which enhances relaxation.
to help relieve joint or muscle pain associated with sprains, strains & rheumatoid arthritis.
Retail Price: $44.41
Wholesale Price: $33.75
---
---
How to Use
Please refer to specific label instructions for how to use tips and information.
---
---
Ingredients
100% pure, YLTG celery seed (Apium graveolens) essential oil