Cardamom Essential Oil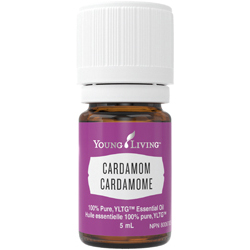 Cardamom is a member of the ginger family, and features a spicy, refreshing aroma that can be uplifting.
In Aromatherapy can be used topically or inhaled:
when experiencing digestive discomfort can act as a carminative and antispasmodic.
to reduce the symptoms of cold & cough.
Retail Price: $43.09
Wholesale Price: $32.75
---
---
How to Use
Please refer to specific label instructions for how to use tips and information.
---
---