AromaEase Essential Oil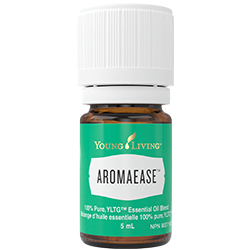 AromaEase™ has a cool, minty aroma and contains powerful essential oil constituents that promote feelings of calmness.
In Aromatherapy, AromaEase can also be used:
As a nervine and calmative, enhancing relaxation
To help relieve joint and muscle pain associated with sprains, strains and rheumatoid arthritis
As a carminative and antispasmodic for symptomatic relief of digestive discomfort
To help relieve colds and coughs
Retail Price: $59.21
Wholesale Price: $45.00
---
---
How to Use
Please refer to specific label instructions for how to use tips and information.
Click here to view AromaEase label.
---
---
Ingredients
Medicinal Ingredients: Peppermint essential oil (Mentha x piperita – Twig flowering) 35.78
Non-Medicinal Ingredients: Spearmint essential oil, Ginger essential oil, Cardamom essential oil, Foeniculum vulgare (Fennel) essential oil